Beard Balm
$

12.99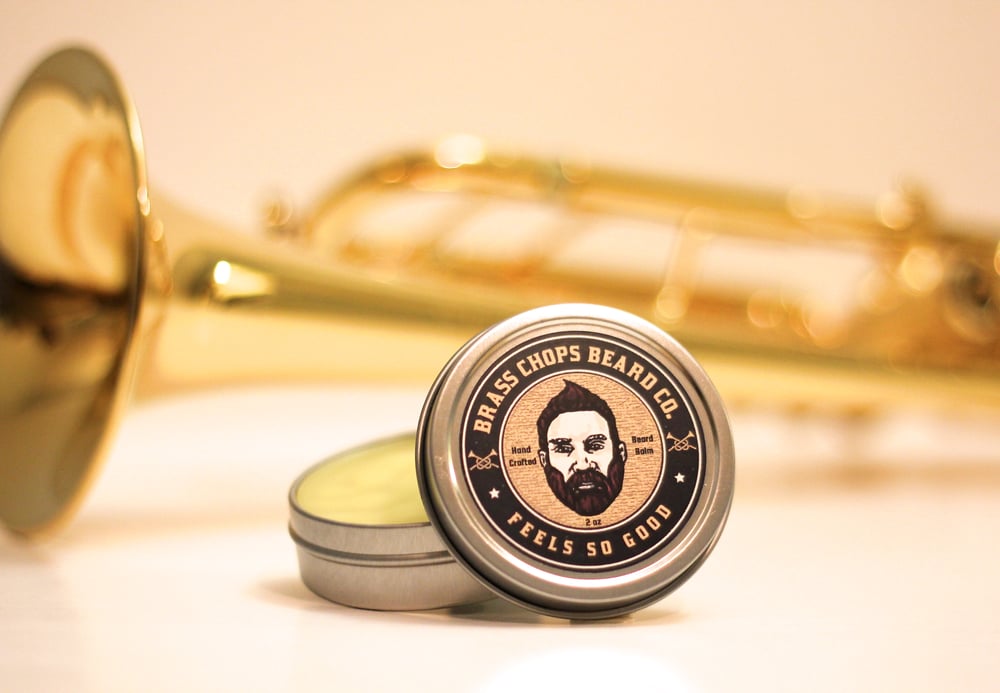 2 oz tin of all natural and organic hand crafted beard balm. Our balms consist of "top shelf" ingredients which moisturize, condition and keep your beard soft and healthy looking. While helping tame your facial hair, this balm promotes growth and aids in preventing "beardruff".
***Select from any of our Brass Chops Scents***
Please visit the "Brass Chops Scents" page for all scent descriptions
Ingredients:
Beeswax*, Coconut Oil*, Shea Butter*, Cocoa Butter*, Sweet Almond Oil*, Avocado Oil*, Argan Oil*, Jojoba Oil*, Castor Oil*, 100% Pure Essential Oil Blend
* Certified Organic Ingredients
***Please visit our "Directions For Use" page for information about product use***
Disclaimer: May contain allergens, please test product before use. Our products are intended for external use only. If irritation should occur, please discontinue use. The statements presented on this site have not been evaluated by the Food and Drug Administration. The products offered by Brass Chops Beard Company, LLC are not intended to diagnose, treat, cure or prevent any disease. Keep out of reach of children.
Share